Welcome to Scheer Signature Detailing!
As you may already be aware, what goes on behind these doors is something completely unique, and what some people may consider obsessively compulsive.
To the average person, a $20 car wash on a weekly basis will suffice for their car care needs (however not their cars'). We're not here for that.
The detailing processes that go on here are more to be paralleled with what goes on in a doctor's office than a traditional detail shop. Read on and I'll show you why.
As you approach the front door, you'll notice a drastic before and after treatment.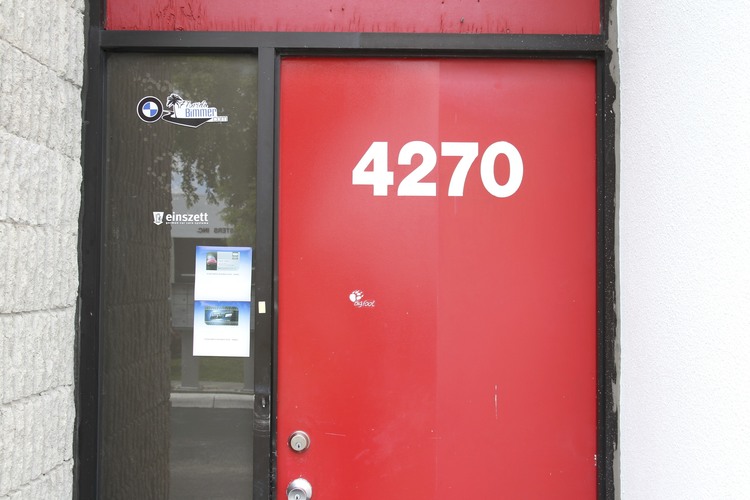 Walk into the office at Scheer Signature Detailing and you'll immediately see all the products that are used in the detailing processes provided here, which are also on sale for your own personal use should you want to take on a job yourself, or maintain your perfectly prepared finish after having a thorough detailing done.
We stock 1Z Einzett, Adam's Polishes, CarPro, Colourlock, EZ Detail Brushes, Microfiber Madness, and many other products that we have thoroughly tried and tested through our proven processes. The products we carry are of the highest quality and caliber for their intended purpose and price point. We have something for everyone, with products starting as little as $6!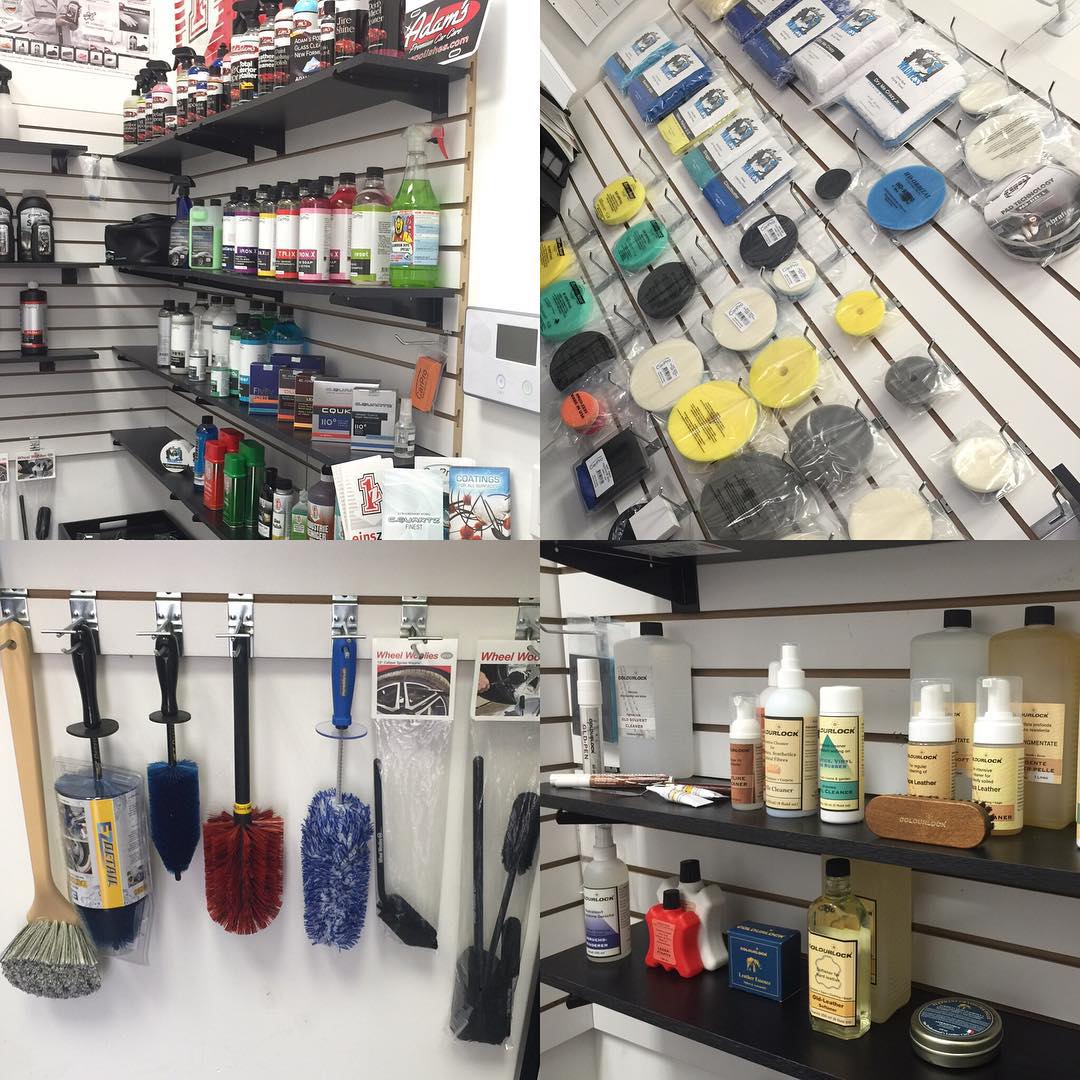 Now we've only but scratched the surface. Proceed into the work area and we can see where the magic actually happens.